Please read this entire document and fill out the form at the bottom
Want A Free Coaching Session So That You Can Finally Get "Unstuck" With Women?
From The Desk Of Matt Artisan
San Diego, Ca.
February 2014
Dear Friend,
We are looking for clients that are ready and willing to transform their dating lives.
If that's you, we will personally work with you one-on-one to help you get unstuck in your dating life.
Now, you may want to become the Casanova type of guy who dates lots of women.  Or you may be the type of guy that wants to find that one special woman or attract a particular woman that you have had your eye on.
That's great.  Whatever your situation, we will really help you get this area of your life handled.
So to get you started, we are offering a Free 30 Minute Coaching Call.
We'll take a look at your personal situation and help you overcome your current challenges with dating and women.
There's no charge for this.
(After doing this type of thing for almost 7 years straight, we've gotten pretty good at fast results).
Anyway, we'll see the problem spots that you don't see so you can finally start succeeding with women.
At the end of this initial coaching session, one of these two things will happen:
1. You love this newfound wisdom and decide to implement the advice on your own. If this is the case, we'll wish you the best of luck and ask that you keep in touch with me to let me know how you're doing.
2. You love our valuable insight and ask to become our client so we can personally help you reach your dating goals, step-by-step.
If that's the case, we'll knock it out of the park …And that's a promise. We've never had an unhappy client – and I'm pretty sure they're not sticking around because of my good looks!.
It really is that simple and there's no catch. Think about this. The "worst" that can happen is you get 30 minutes of free advice.
The best that can happen is we work together one on one to boost your confidence, magnetize your personality, and show you how to attract women anywhere.
Here's how it'll work:
First, we get on the phone one on one and go over your current dating situation.
We take a look at your past successes and failures, what you're doing now to get dates, what your interactions look like, where you are getting stuck, and what you want to achieve going forward.
Once we have those "raw materials", We help you come up with a strategic plan of action to immediately increase your dates with higher quality women.
There are a number of ways we might do this for you.
For example, we might show you how to eliminate your approach anxiety, spark attraction immediately using body language and non-verbals, the exact words to say that will be congruent with your personality, or how rekindle the attraction with girls that have put you in the friend-zone.
And like I said, there's no charge for this.
So Why Would We Offer It?
Two reasons:
First of all, we enjoy helping guys get results with women.
It's easy for us to get results for guys fast, and we like doing just that.
Plus, it makes us very, very happy to see someone achieve dating success (and all that comes with it) as a result of the help we give them.
Assuming the plan we give you makes you happy …you'll probably want us to guide you through it one on one, so we can insure your success with women and dating.
If this is the case, we may invite you on as a client and you can see the investment below:
The Packages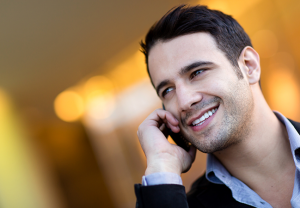 Man Transformation
Ongoing Coaching
Weekly phone or Skype sessions with your personal mentor to guide you on your journey to success with women. You'll get 12 weeks of advanced training and exercises plus you get your questions answered, accountability, feedback and all the support you need for drastic results.
$987/month
3-Month Minimum
---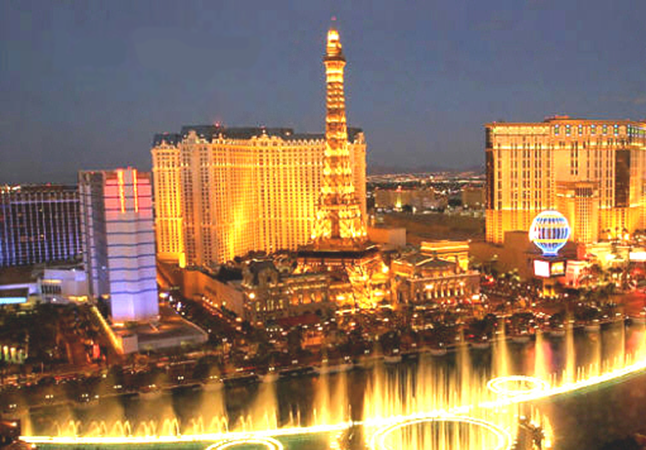 Attraction Camp
Live in Las Vegas or Your Own City
Attraction Camp is a 3 day/night 1-on-1, hands-on, and immediately effective life-altering program that revolutionizes the "dating boot camp". Includes live feedback and filming of your approaches.
$4,977
Limited Availability
---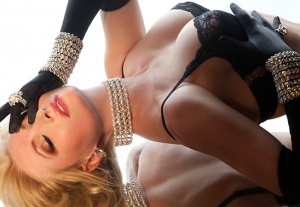 Diamond Package
Live in Your City
5 full days/nights of extreme 1-on-1 training with MATT ARDISSON "Artisan" to reach the elite level of mastery. This is by far the most intense life-altering program you will ever experience. Includes 90-Day Man Transformation Package
$9,457
Limited Availability
---

You'll see the value by the time we hang up the phone – without ever spending a dime.
And look. If you don't want to become our student, don't worry about it. You won't get any sales pitch or pressure from us of any kind, ever.
Now, obviously this is an amazing offer which you'll probably never see from any other "Dating Guru" in the world.
Think about it.
We're personally giving you our best dating and attraction secrets to you up front – for free – and then letting you pay us later if (and only if) you decide to work with us.
Who Else Would Do That?
NOBODY. (I checked).
But we're happy to put it on the line like this because our clients are always happy, send in great feedback, and report great results.
Period.
After all, our dating coaches are the highest paid Dating and Attraction Specialists on the planet for a reason.
This stuff really works, and I know that if we work together, you'll be thrilled with the results you get in your dating life.
Consider this:
Over the past six years, we've helped thousands of men just like you. This is why we're sought out by millionaire clients around the world and just about every successful single guy who is serious about transforming his dating life.
Anyway – as you can imagine, we'll get a LOT of interest from this letter.
And that's why I need you to read this next part carefully:
This Is NOT For Everybody.
Here's Who We
CAN

Help:

We're VERY picky about who we'll speak with and we've got a strict (but reasonable) set of criteria that needs to be met in order for us to proceed.

Here it is:

1. You must to be willing to do the work.
Believe it or not, you are actually going to have to get out there and talk to women. I understand this can sound scary, and don't worry we will help you overcome your fear, but you have to be willing to put in the effort.

2. You must have a positive winning attitude.
If you're the type of guy that thinks everyone is out to get him, then this program is not for you. We only take guys who are willing and ready to "fall down" a few times and view those "failures" as opportunities to learn and grow.

3. You must have a sense of self worth.
If you have a dangerously low self esteem or self image then I recommend you seek help from a licensed professional first. (We are not doctors)

4. You must be able to afford coaching (without breaking the bank).
Since our team of dating experts know how to get their clients amazing life-changing results, the investment is not cheap. But, you will get what you pay for. And we want to make sure you can afford it.

5. You MUST follow directions. (Don't worry, we won't ask you to do anything weird.)
After all, if you don't actually implement the stuff we teach you, neither one of us will be happy.

That's it! Those are all of our requirements.
Here's What I Want You To Do Next
If you meet the criteria above and would like us to help you incredible results, then we're happy to set aside some time for you.
Here's how the process works:
First, you'll need to fill in an application. Don't worry, it's simple and unobtrusive.
We just need to know your prior experience, get an idea of what you want to accomplish, and so forth.
Here's What Will Happen After That
Once I have your application, you will pick a time in the calendar to schedule the appointment. If everything looks good on your application we will confirm the appointment and one of our coaches will call you on the day and time you selected.
The call will be between 30 and 45 minutes.
This is where we find out exactly what you want …and how to make it happen for you.
We'll painstakingly review your goals, your challenges, and so forth …and you will receive a plan to bring in dates and confidence immediately.
If you see the value in taking our coaching, great! We can talk about it.
And if you don't want to become a client, – that's OK too. No biggie.
WARNING – TIME IS A FACTOR
This opportunity is extremely limited because of the intense one-on-one time needed in order to provide you with results.
Therefore, it is physically impossible for us to work with more than a handful of guys.
Also, you should realize there's a very large demand for personal one-on-one help from our team, and what we're offering to you is unprecedented.
So with that said, know that the window of opportunity won't be open long.
I'll see you soon,
Matt Ardisson
P.S. Like I said earlier, our first conversation together is free and it will be around a half hour or so.
On that conversation we'll give you a Dating Plan specifically for your goals – based on what we talk about.
During that call, we'll also give you some steps to take immediately for fast results.
You get that first call regardless of whether or not you become a client.
Now – if you DO become a client, you get access to your own personal dating coach …either weekly on the phone or LIVE in person.
Whichever one you choose, we are going to show you how to naturally attract women from the very first interaction… all the way to the bedroom.
We will first tear away any anxiety you have so when you first walk up to women, you exude pure, rock-solid confidence.
Then we will show you exactly what to do and SAY so you create sexual attraction within the first minute of meeting her.
We will then guide you, step-by-step, from getting her number, to texting, to the first date, to the relationship, to the bedroom, and you will always be one step ahead of her.
Our advanced training is specifically designed to transform you into a powerful, confident, and attractive man from the inside and outside.
You should know that the reason we're able to do such a good job and get such great results for our clients is because we only work with a small handful of them at a time.
As much as we'd like to work with "everyone", we simply can't accept more than that and still maintain the same level of service you NEED in order to get the results you want.
This is a genuinely rare opportunity.
If you feel like this is right for you, fill out the application below and let's talk. Conversations are granted on a first come, first-served basis.